District Vision and Accreditation
Success at the Next Level
We envision success at the next level through cultivating relationships, learning at high levels, working collaboratively; and using data to determine effectiveness.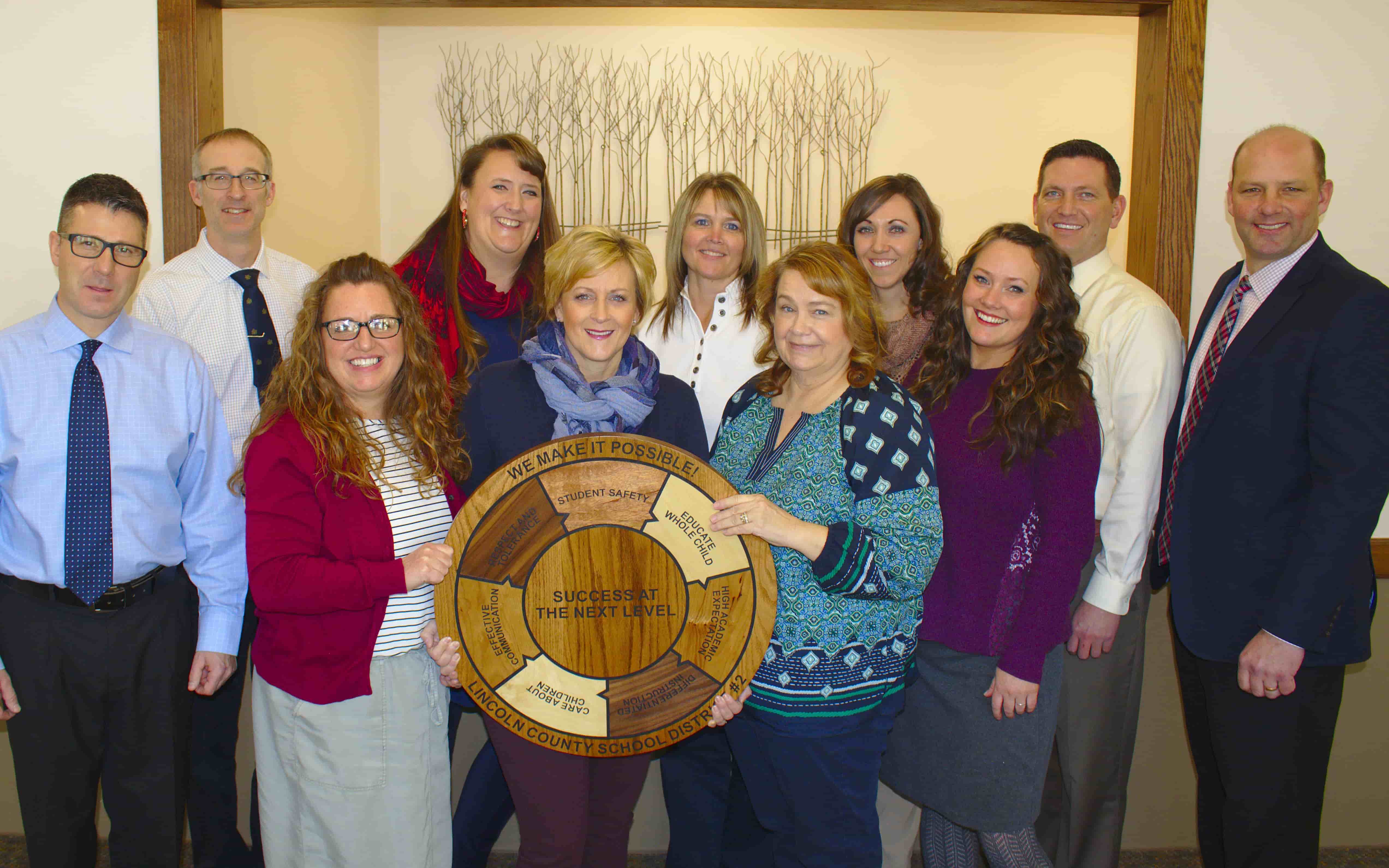 Sustainability Through Effective Resource Utilization:
Goal: Establish and maintain processes that secure the sustainability of LCSD#2. 
Leadership and Talent Development through Recruitment and Professional Development:
Goal: As a system, create and update our processes and practices of leadership and talent development to ensure continuous high performance in all areas.
Student Success through Teaching and Learning:
Goal: Every student will demonstrate one year's growth. One year's growth is defined as measuring a student's academic progress between two point in time.
Goal: The district will provide a safe school environment for students, staff and visitors.
Each of the schools in LCSD#2 is fully accredited by the State of Wyoming. To be fully accredited a school must show that it is meeting rigorous academic goals as well as be in compliance with the rules and regulations adopted by the Wyoming Department of Education.